Overview 1991-2012
In 1991 with the restoration of the freedom, after a hard and long persecution (1945-1991), and with the arrival of the Archbishop Anastas Yannoulatos, the Orthodox Autocephalous Church of Albania directed and organized by him, has been revival again.
Facing all the miscellaneous problems, time to time, it remounted from the ruins. By the Grace of God and by the generous donations of to many people it developed and is progressing rapidly with a universal and uninterrupted growth. Living with the difficulties, the troubles and the pains of the people, it tries contributing in the social and spiritual revitalization of the country.
Re-establishing the Religious Life of the Church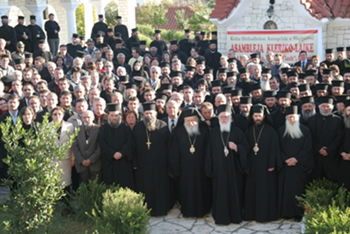 The preparation of the new clergy and ecclesiastical education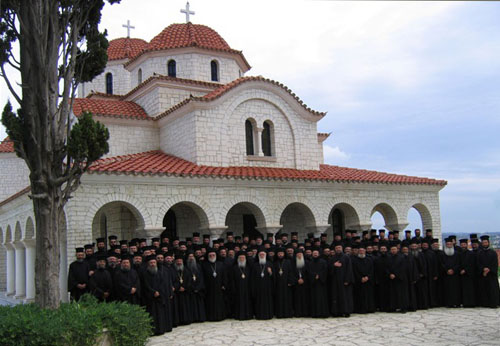 Besides the old clergy that were alive (1991 only 22 priests, today only 2 priests) was also prepared a new generation of clergy. The Church has prepared a new generation of clergy. Today there are 146 clergy members, all of whom are Albanian citizens serving the Church. All of these clergymen have graduated from the Resurrection of Christ Theological Academy. This Academy is also preparing new members for catechism and for other services in different Church's activities. Meanwhile students are continuing their theological educations in well-known theological universities abroad.
Seeing the need of the young generation's ecclesiastical education, Archbishop Anastasios enabled opening of two high schools for boys. In September 1998 opened in Gjirokastra the Ecclesiastical High School "Holy Cross", situated in a complex of buildings with contemporary conditions and a dormitory; and In September 2007 opened also in Sukth of Durrës the second Ecclesiastical High School "Holy Cross" situated in a picturesque and suitable building with contemporary conditions and a dormitory.
Rebuilding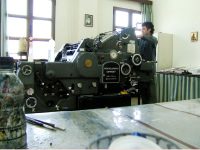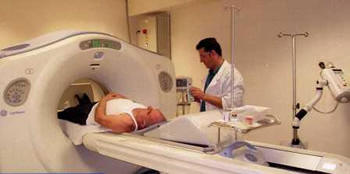 Social and Relief Efforts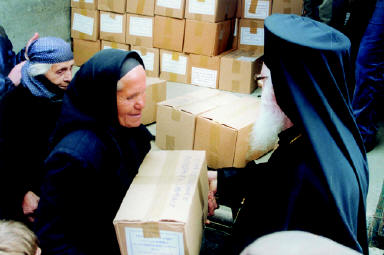 In March, 2001, a program began for the protection of the environment and preparing new staff to carry out the program. This program has been held and includes the training of 15 post-graduate Albania students (all of whom had completed degrees in either biology or forest and environmental engineering) at the Professional Training Institute. The purpose of the program is to execute various projects for the protection of the eco-system, of several areas, as well as for solid waste managing.
Our Church actively participates as equals in the events of the Orthodox Church worldwide.
It is a member of the Conference of the European Churches (of which the Archbishop Anastasios has served as vice-president since December 2003), the World Council of the Churches (of which Archbishop Anastasios was chosen as one of eight presidents in 2006), and largest inter-faith organization in the world, "Religions for Peace" (of which His Beatitude Anastasios was chosen as Honorary President in 2006), is also active in various ecumenical conferences and programs.
The Church also contributes to the efforts for peace-full collaboration, and solidarity in our region and beyond.